Affiliate program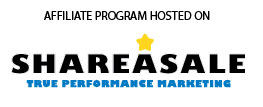 GiftsForEurope is an online gift store targeted towards US customers and other consumers and businesses searching for gifts and gift baskets for delivery in Europe. For over 15 years, we have been one of the leading international gift sites with outstanding customer service, delivery and order processing. Our range of gifts includes gift baskets with luxury Belgian chocolate by brands including Neuhaus and Godiva, as well as champagne, fresh flower bouquets, wine and gourmet treats. We send gifts to European countries including Germany, France, the UK, Spain and Italy, and have affiliates in many of these different countries as well.
Our affiliate program is hosted at ShareASale.com. If you're already registered as an affiliate program, you can immediately join our affiliate program through your existing account and start promoting us. If you're not an affiliate at ShareASale yet, you can register your affiliate account in just a couple of minutes and get started promoting our gift baskets right away.
Affiliate program Terms
10% baseline commission, higher commissions for top performing affiliates
Average order values of $140 and more
Dedicated in-house affiliate manager
Personal affiliate assistance, support with marketing creatives
Product feed that's being updated daily
Holiday and seasonal coupon codes and other exclusive deals
Delivery all over Europe, in more than 35 countries
90 day cookie length
Trademark bidding not allowed
You will earn 10% commission on every sale you generate. We have average order values of $140 and more, so you can earn around $14 per sale you generate through our affiliate program. You will frequently get coupon codes and other promotions that you can use as a strong incentive to convince your visitors to make a purchase, as well as other creatives to help you convert your visitors as good as possible. We have a cookie length of 90 days, which is longer than with most other affiliate programs.
Get in Touch with Our Dedicated Affiliate Manager
Feel free to contact Benny, the GiftsForEurope affiliate manager, with your questions or requests for special coupons or other requests.