Gifts Baskets by GiftsForEurope
Looking for international gift delivery in Europe? You're at the right place!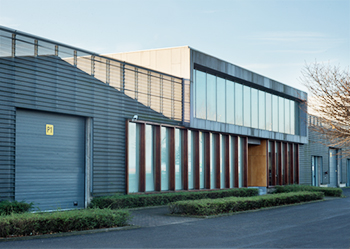 GiftsForEurope's beginnings date back to 1998 when we started creating gift and fruit baskets for local customers in our family's fruit store named "Mandjevol" in Roeselare, Belgium. Our original store still exists serving drop-in customers primarily from the surrounding area. As Mandjevol's popularity grew, business and individuals located farther and farther from the store began ordering our products by phone, even requesting international gourmet gift basket delivery all over Europe.
An online shop was the answer to serving customers who cannot visit our physical store. The first incarnation of our online store was FruitOfCourse.com. Within ten months our online shop was selected as one of the top 5 Belgian e-commerce sites.
This success inspired us to start GiftsForEurope, the expanded version of the original site that was named best Belgian ecommerce practice by the EU Kite Project 2002. In 2006 we were awarded the silver prize in the B2B ecommerce Awards, and one year later we acquired a high-end flower company allowing us to deliver flowers and flower gift creations in 6 countries in Europe from one central facility.
Today, GiftsForEurope specializes in the delivery of flowers, fruit baskets, gourmet gift hampers, Belgian chocolate, Christmas gifts for Europe, fine wine, and Champagne throughout Europe. We are conveniently located close to the French border, and less than 100 miles away from the UK, the Netherlands, and Germany.
In short: our ever-growing GiftsForEurope team is here to help you with all of your international gift delivery needs for every occasion!
For corporate gift giving, we provide a wealth of personal services, such as order entry of your gift recipient list by our customer service team, your company's logo on your gift messages at no extra charge, customized corporate gift sites, product launch support programs, distributor incentive programs, gift baskets ribbons customized with company logos, and much more.
We also have an elaborate first time visitor section that we encourage you to visit. Then simply select your delivery destination and enjoy shopping for your luxury gifts delivered in Europe!
Best Regards,
The GiftsForEurope Team.